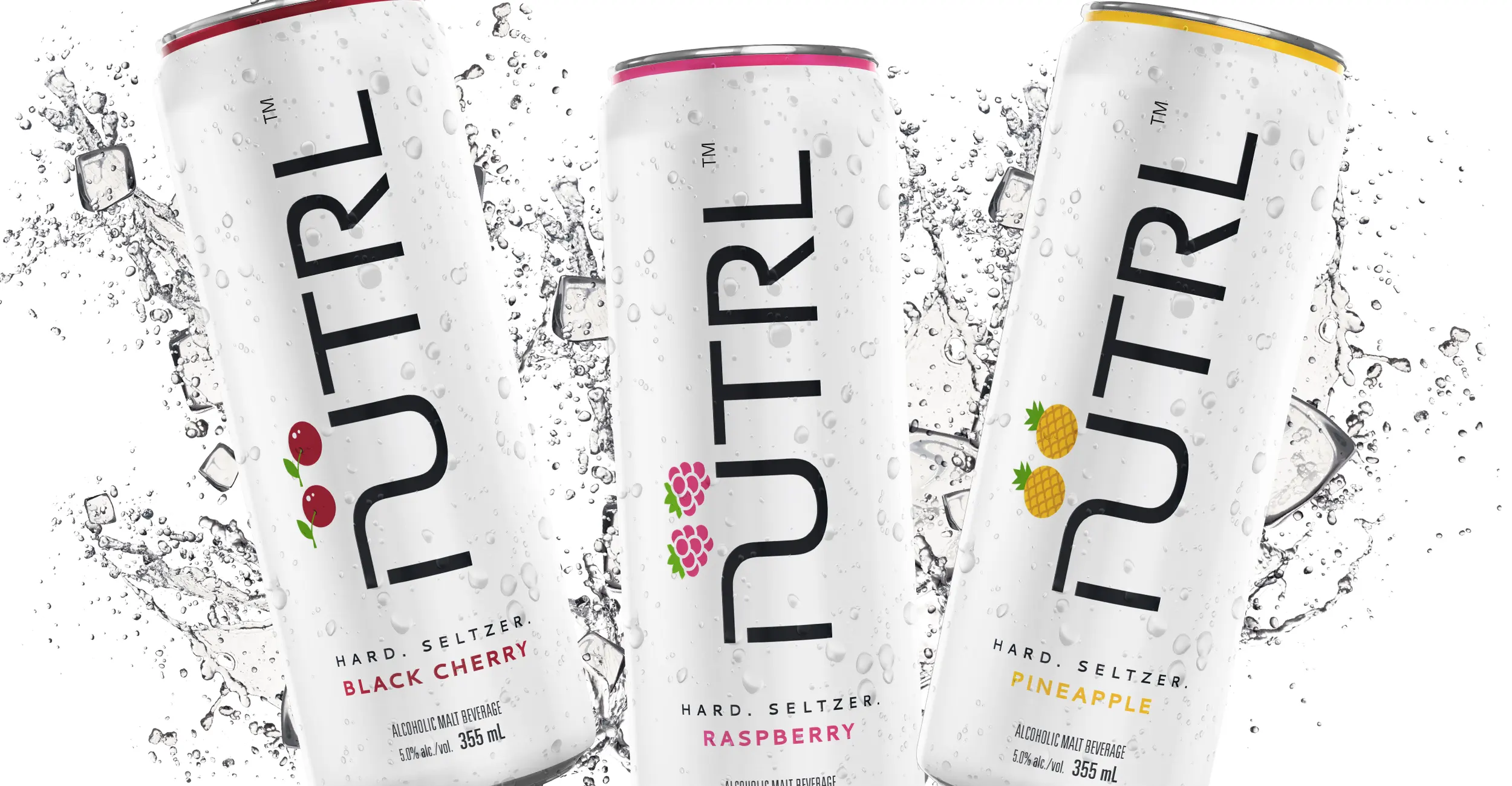 Introducing NÜTRL Hard Seltzer
NÜTRL Hard Seltzer is the super-simple-super-premium, and incredibly easy drinking alternative to the 'usual'.
It's NOT sweet, not at all. NÜTRL Hard Seltzer contains NO sugar and is made with all natural flavours.
At 5% alc. and only 100 calories per 355ml can, it's the perfect change up from the usual sugary-sweet cooler.
Available in single flavour 6-pack formats and a 12-mixed pack.